Practise for the Immigration Officer job interview
One-to-one job interview course for Immigration Officer post in HK in English
If you apply for a government job like "Immigration Officer" or "Immigration Assistant" at the Immigration Department of Hong Kong S.A.R., you may compete with thousands of candidates for a few posts. You'd better get well prepared for every part, including the extended interview and final interview if you really want to get that job.
Probably you are familiar with the entry requirements for the post at the HK Immd.: you have to be able to pass a physical fitness test, the pre-employment medical check, the selection procedures, and be able to speak fluent Cantonese and English and so on.
Immigration Officer extended interview: syndicate discussion and impromptu talk
We will prepare for the syndicate discussion by discussing various current, hot, controversial topics especially the ones that related to the HK government or the post. The purpose of the practice is to improve your communication skills, your English and be able to think fast. We will approach each topics from different angles. It gives you the skills to argue for any topics from different beliefs and values. This gives you mental flexibility and you will be able to express a unique view that others are not programmed for.
We will practise the impromptu talk where you need to speak about a randomly chosen word or topic for 3 minutes. It is difficult for many candidates because they are not creative and not well prepared. But once you learn some frameworks and you understand what the real purpose of the impromptu talk is, you will find it easy to talk about anything - after you practise the impromptu talk with several topics. You will be better to make presentations in an unprepared situation.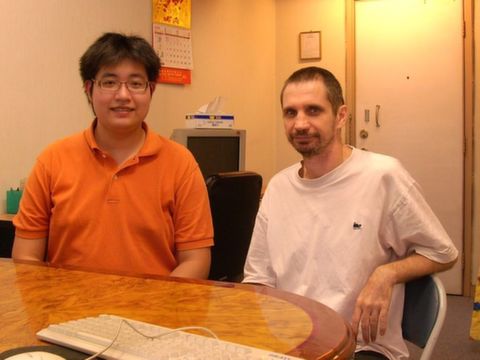 Final interview
It is a good idea to prepare for the Immigration Officer job as you would prepare for a non-government job.
You may need to make a few minutes introduction about yourself. You need to ab able to talk why you want this job, what your work experience is, etc.
If you are one of those well-prepared candidates who reached the final interview, you'd better not to screw it up in the last moment. You should communicate with the interviewers confidently and in an effective manner so they can recognize your talent.
The core interview preparation can be finished in 5-10 lessons. But if your English is not good enough, you do not have a chance. So besides the interview practice, you may consider to take an English course with me. Improving your English takes much longer time than improving your interview skills.
If you would like to reserve your lesson, please check out our tuition fee, timetable, address, read the Terms and Conditions and call our school.