Practise for the job interview questions and find the best answers
In the job interview course we will practise in English answering for interview questions you can expect during the interview. Here are just a few:
Why do you want this job?
What are your strengths and weaknesses?
What do you know about the company and the industry?
What do you think your job duties will be?
How does your previous work experience relate to this position?
Why should we hire you?
How can we be sure that you are going to stay with us and do your best?
Tell me how you overcame your biggest challenge?
How would you act if two supervisors gave you conflicting instructions?
Interviewers are looking for behavior patterns to understand your beliefs and values. They may go through your whole employment history:
Why did you leave the previous job?
What did you expect going into your next job?
What were your successes and failures?
What were your boss' strengths and weaknesses?
What will your boss say were your strengths and weaknesses when I talk to them?
I do not teach model answers because I would never hire anybody who uses them. However, I can help you come up with your unique answers and present them in an effective way. I focus on teaching how to think at a job interview so even if there is an unexpected situation, you can easily manage it.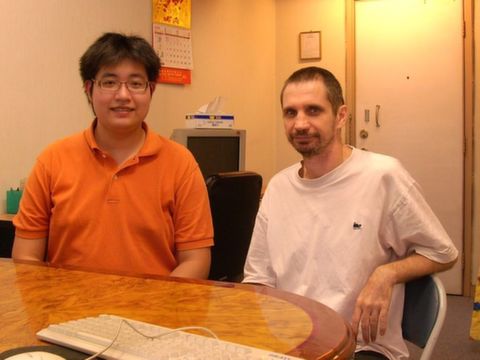 Most people think that reading online about job interview questions and answers in English is enough. No! You need to practice it. Just imagine an actor who only reads his script but never practises it and the director does not give him any feedback. And the actor does not correct his mistakes and doesn't practise until perfections.
Would you give him the role in your movie?
If only one candidate takes the interview seriously and get professional training, that person has a huge advantage to everybody else. Do you want to be that well prepared candidate or you just hope for luck?
If you want to perfect your answers for the job interview questions and become a professional, skillful interviewee, please check out our price, timetable, location, contact information and call our school to book your first job interview lesson.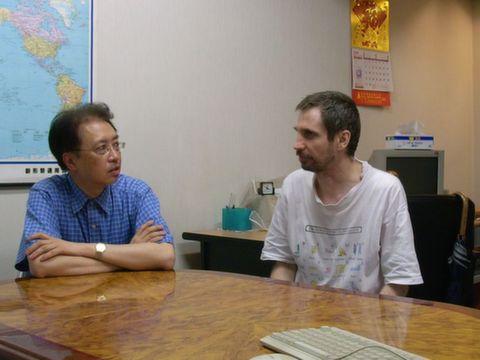 Some interview questions for management and leadership positions
For higher level management jobs companies tend to take the interview and the background search more seriously - at least they should.
We will talk about your leadership and management philosophy, for example:
How would you hire your team members?
When would you fire them?
How do you delegate jobs?
Who is a good leader?
Do you motivate people?
How do you build team spirit?
How do you bring out the best from your subordinates?
And some of those stupid questions they may ask out of the blue:
How many balloons would fit in this room?
How would you market ping pong balls if ping pong itself became obsolete? List many ways, then pick one and go into detail.
You have five bottles of pills. One bottle has 9-gram pills, the others have 10-gram pills. You have a scale that can be used only once. How can you find out which bottle contains the 9-gram pills?
If you could be any superhero, which one would you be?
You have a bouquet of flowers. All but two are roses, all but two are daisies, and all but two are tulips. How many flowers do you have?
Why are manhole covers round?
Explain to me what has happened in Hong Kong during the last 10 years.
You have three boxes. One contains only bananas, one contains only oranges, and one contains both bananas and oranges. The boxes have been incorrectly labeled so that no label accurately identifies the contents of any of the boxes. Opening just one box, and without looking inside, you take out one piece of fruit. By looking at the fruit, how can you immediately label all of the boxes correctly?
How many balls, each one inch in diameter, can fit inside a 747 airplane?
If you had 5823 participants in a tournament, how many games would need to be played to determine the winner?
We will discuss how to handle this kind of questions.