Self introduction training in English
Practise introducing yourself effectively for your interview
If you want to prepare well for the self-introduction and all the other parts of your interview in English in HK, this workshop is for you. We are going to practise how to talk about your past experience, present activities and future plans. We will discuss your motivations, the reasons behind your decisions, career and educational choices and how to present them.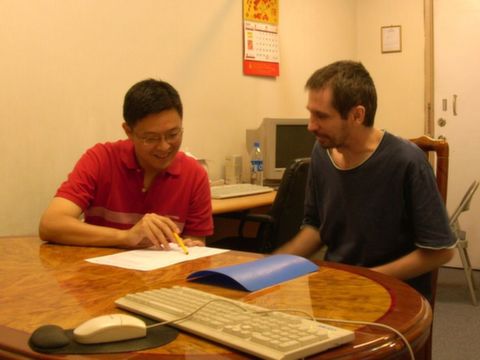 You will learn how to approach the topics by creating a clear strategy not only for the individual answers but also for the whole interview.
Don't be surprised on our first lesson if you realize that you need to practise much more things and for much longer time than you have expected.
It is especially true if you have arrived at this page by searching "Self introduction". My experience is that people who think that the most important thing to practise for an interview is self introduction, they totally misunderstand the hidden complexity of an interview and the depth of which expert interviewers evaluate the candidates.
So start your self introduction course in time.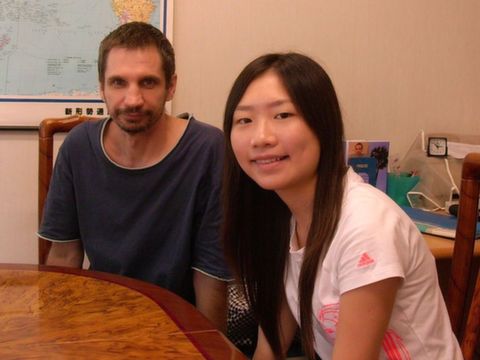 We are going to dig much deeper than just superficial sample self-introductions, routine questions and answers and memorizing useless introduction examples. Those things are not enough in today's competitive work and educational environment. Interviewers will do everything to really know you and to avoid hiring or admitting the wrong person. Mishiring is very expensive.
I will show you how to find out what the interviewer's expectations are regarding to the relevant work experience, education, personality traits that they are looking for. You will practice how to focus on those points and how to talk about them effectively.
To show that you are the right person for the job you to need master your presentation skills, your English and show your alignment with their requirements. I will provide detailed feedback about your performance so that you can change and improve your speech until we are both satisfied.
Most people who come to practise their self introduction skills are applying for jobs at Hong Kong government organisations or at private companies or plan to study in a university or college. But sometimes secondary school students who would like to attend a university or primary school students who want to exercise for the secondary school admission come, too.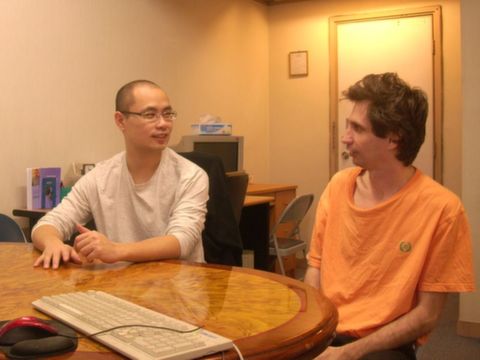 Tell me about yourself. Please introduce yourself. What is your story? And so on. These are the opening questions interviewers often use when they want you to talk about yourself.
But before you introduce yourself, try to sense whether the job or school interviewer really wants a formal introduction or it is just a warm up question to start an informal conversation.
If you already had some small talk before they ask you to present a self-introduction, they probably interested in a more complete, formal presentation about you. But if it is their opening after exchanging hi and hello, they may just use it as an ice-breaker to start a discussion.
So you should prepare an informal and a formal version for self introduction. You should also create a shorter and a longer version.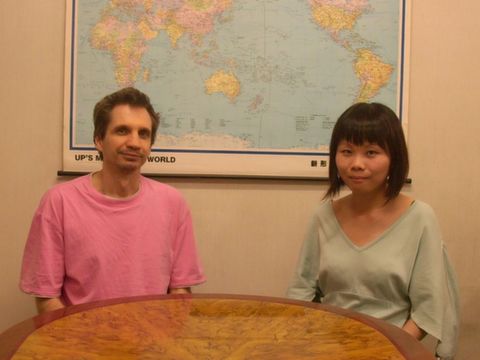 What to say in your self-introduction?
Most candidates start with "Hi" and their names - "My name is...". Boring. Just skip this part especially if the interviewer knows your name or they don't care.
Then the job interview candidates usually talk about their qualifications and work experience. That can be OK if they are relevant to the job and support creating a professional image about you.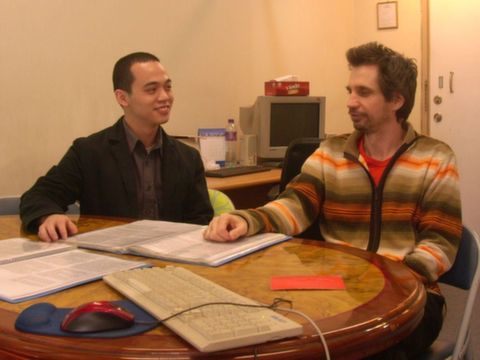 If you talk about your work experience or educational background, start with the most powerful one and spend more time on it. The interviewer may asks questions about the details so you can direct the topic to the most relevant aspects of your past.
In the job interview workshop I encourage the job interview candidates to talk more about the future than the past. Especially in a way that relevant to the job you apply for. Talk about your career plan, your self-development strategy, your goals and aspirations. Nobody does this so you can stand out of the crowd. Remember, not the past but the future connects you with the company and manager.