English course for work, interview, office presentation
Private 1-to-1 English conversation oriented lessons in Hong Kong
This oral English course will help improve your English communication for a job interview or for normal work to talk to your foreigner boss or customers, make presentations and participate in meetings.
The goal is that you speak fluently in English with great confidence and understand what others say.
If you are at higher level, you can choose topics that not only improve your English communication but also help you think in English and advance in those topics like job interview techniques and strategies, preparing for a presentation, learning about leadership, marketing, systems thinking, creativity, crisis management, social interactions, relationship building etc.
If your English is not good enough, we can focus on learning the basic things like grammar, vocabulary, listening and pronunciation.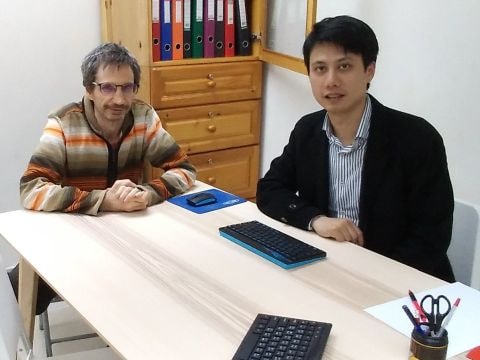 English conversation for adults - personalized learning with a foreigner English tutor
This one-on-one and small group English conversation course is for adults at all levels: beginner, elementary, intermediate and advanced.
Most of my adult English students want to improve their English because they need to communicate in English at work: with their foreigner boss, colleagues, customers or suppliers who do not speak Chinese.
Others prepare for a job interview or promotional interview. Some of the students learn English to perform better on professional exams (engineers, accountants).
These adults often work as: merchandisers, office clerks, accountants, sales people, teachers, lawyers, engineers, IT experts, waiters or in various jobs in tourism related businesses like hotels. Some students work for the government: policemen, firemen, immigration officers and so on.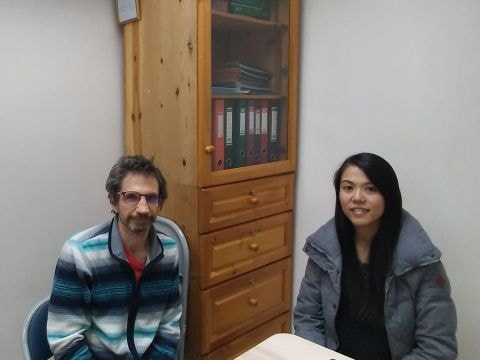 English conversation course topics
You are always welcome to start any topics in the lesson. The best scenario is when we engage in a topic so deeply that we do not even think that it is an English lesson. I want you to focus on the topic we discuss and feel confident to express yourself without concentrating the accuracy of your speaking too much.
We can talk about what has happened to you or me recently, about your work, business or school. Besides our every day life, we can discuss our ideas and opinion about anything: education system, financial system (investments, money), health and fitness, sports, music, movies, career, travel experiences, family issues etc.
Besides the spontaneous conversations, I have created many topics for discussion and for learning. If you interested in learning them, we can go deeper in them. Some of the popular subjects I use for discussion topics are: the mind, emotion and stress management, dating and relationship, success principles and self-improvement.