Group discussion skills: interview preparation course in Hong Kong
Improve your English debating, communication and presentation skills, techniques and strategies with a westerner trainer
This group discussion practice class prepares you to stand out as a respected leader in your job, university or secondary school group interview.
In a group discussion most candidates usually just express their one or two fixed perspectives or opinions and use a few arguments to support them while they may express agreement or disagreement with others. If you do the same, don't be surprised if you fail.
in the lesson you will learn mindsets that helps you not to get so involved in the discussion topic that you forget that your goal is to get into your selected organisation rather than just winning the argument or finding a solution for the discussed problem.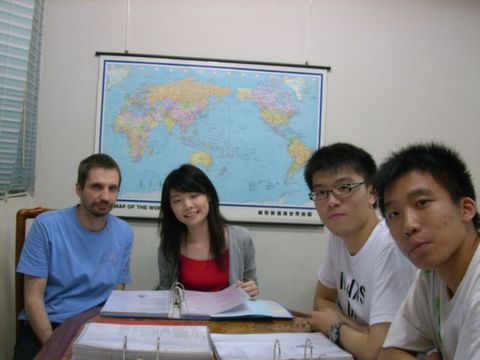 ---
Group discussion evaluation criteria
Each workplace, company, university or other school sets up its own standards but there are some common among them.
You need to master your skills and perform well at these levels:
Topic, presentation, English and discussion,
Group dynamics (leadership, controlling the process, involving, motivating, listening to and interacting with other candidates)
Interview (fitting to the job requirements and expectations).
Demonstrating open mindedness and defending your position as necessary.
Applying system thinking, multiple perspectives, showing connections between things that others cannot see, mastering the big picture and small details
Making people listen to you and getting agreement
Coming up with creative ideas and communicating them effectively
Demonstrating your analysis skill and subject knowledge.
You have to be able to calibrate the situation and use the appropriate tool from your toolbox. For example, you have to know whether the interviewers looking for an aggressive or a peaceful, cooperative person. You need to adjust your attitude, style and presentation accordingly before, during and after the discussion. If the culture of the organisation is authoritative and very competitive, softly agreeing with others in the debate will not help you. In that case, you need to dominate the conversation to be perceived as a good match, a real leader.
School and office discussion, meeting, interview, debate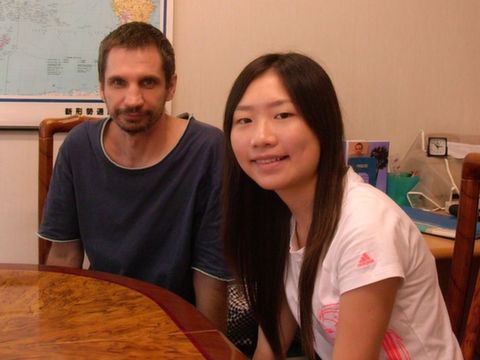 This training is especially useful for you if you want to improve your group discussion skills in English for:
a group job interview e.g. a flight attendant job, some civil service posts like Immigration Officer post, Police Inspector, Customs Inspector etc.
university or secondary school students for some classes, debate team or group discussion (GD) competition, exam (HKDSE), interview or extra curriculum activity,
work or office situations like business meetings, brain storming, planning, dealing with clients, negotiation,
or for some special professions where presenting your arguments is very important such as lawyers, salesmen and politicians.
In this English group discussion practice course you will learn the necessary theories, strategies, concepts and techniques to perform well at all levels.
You can take this training on a one-to-one basis or bring your friends and form a small discussion group or debate team.
Discussion strategies and tactics
Here are some main categories what we practise to pay attention to during the discussion preparation in the course:
discussion strategies and goals as part of the interview strategy
listening to what people say and what they do not talk about
viewing the topic from multi level perspectives, understanding what the real issue is, seeing the bigger picture
understanding what domain everybody focuses on - so you can switch to a totally different one (sister domain) or a more inclusive one (parent domain)
using your body: voice, facial expression, hands, posture, eye contact
using English correctly
being aware of the audience's reaction and changing course if necessary
managing speaking time
structuring the message in clear parts
responding to other job seekers' points and synthesizing the opinions
demonstrating the expected team member and leadership qualities
managing stage fever, public speaking anxiety and emotions
On the interview or exam you will be judged whether you can express your thoughts and opinions clearly and logically while at the same time you need to comprehend other candidates' views. You need to confidently explain your thoughts and stand up for them if necessary, even in the face of opposition. You need to balance this with open mindedness, flexibility and readiness to change your stance when the situation requires it.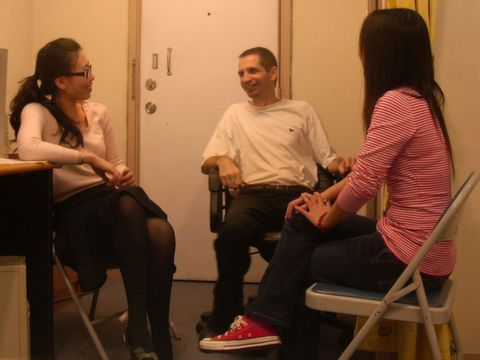 You need to practice and learn to build interpersonal rapport with other group members and not to be too shy or too aggressive.
The group discussion topics for our practice include current political, social, environmental and economical affairs and events in Hong Kong, Asia and the world, as well as general topics like moral and ethical issues, decision making situations, problem solving, planning, leadership problems.
Syndicate discussion
Some candidates who come to improve their discussion skills apply for Police Inspector, Immigration Officer, General Disciplined Services Officer or Flight Attendant posts.
Interviewers typically choose a recent, hot topic related to the life of Hong Kong people. The information is assumed to be known from the media. Thus, reading newspaper, listening to and watching news are highly recommended for interviewees. Some topics do not require knowledge of a specific news item, though.
Written Examination (Paper I) - Extended Interview - Written Examination (Paper II) - Physical Fitness Test - Final Interview
One mistake that candidates make is that they do not prepare for the discussion or they start to prepare too late. You cannot just go there unprepared and expect to success when there are 2000 candidates for 20 posts, that is, you have 1% chance to secure your dream job.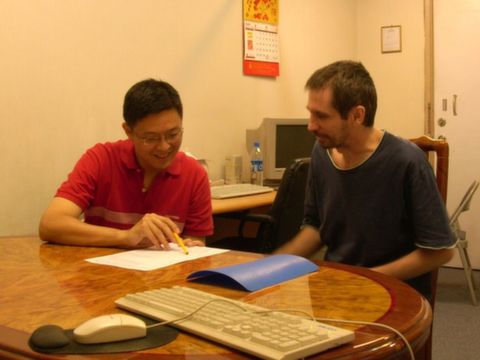 You need to learn and practice discussion strategies, understanding what other candidates have said or have not said yet. Your opinion, presentation must stand out if you want the board members notice your talent. If you just say the same or similar things as the others - pro or con, you will just keep the one percent chance.