Immigration Officer, Customs Officer and Inspector job interview course
Interview preparation for Hong Kong Immigration Department and Customs and Excise Department posts
If you are applying for Immigration Officer (IO) or Immigration Assistant post at the Immigration Department (Imm. Dept.) of Hong Kong S.A.R., or for Inspector, Customs Inspector or Officer or Assistant Trade Controls Officer at the Customs and Excise Department, this interview course will prepare you for the preliminary and the final interview.
As a law enforcement officer you need to demonstrate effective leadership skills including understanding and applying leadership theories, practices, your communication and behaviour. These will be evaluated in the impromptu talk and in the syndicate discussion for which we are going to focus on among other skills. You can read about them on other pages here.
We focus on both your skills and your presentation so that you are perceived as a capable leader. Also, you need to be confident and speak English fluently and accurately, for which this course prepares you.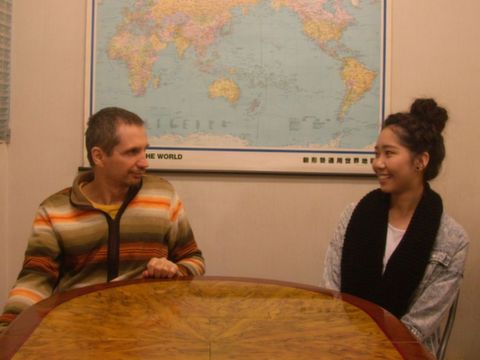 Both the impromptu talk and the syndicate discussion / group discussion are created to evaluate your leadership skills. In the impromptu speech you can demonstrate that you are an intellectual leader, you master leadership theories, principals, understand processes and procedures and you can present them in a stressful interview situation with confidence.
In the syndicate discussion you can show that you are a useful team member and a great leader of people from all aspects: relationship, interaction process control (the discussion process), idea integration. Of course, there are other evaluation aspects like management skills, value and personality, general knowledge, being a team player, self confidence but leadership includes all of them. Good leaders are good team members, too.
Syndicated group discussion, impromptu talk, self-introduction and interview practising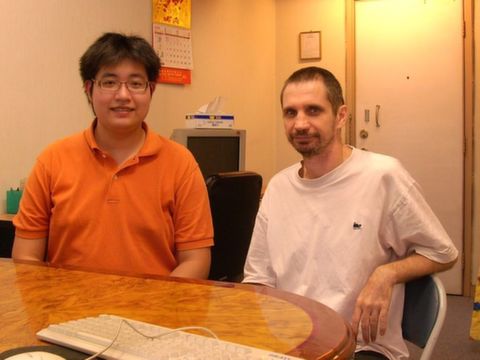 After you pass the Physical Fitness Test, the Preliminary Interview and the Written Examination, you will be invited to the Final Interview.
We will prepare for the syndicate / group discussion by talking about various current, hot, controversial topics and news, especially the ones that are related to the HK government, the public or the job and department you are interested in.
The purpose of the practice is to improve your English presentation skills and your ability to think quickly in a well organised way and know immediately what you want to talk about and how you are going to finish your speech. Most candidates just start to speak without any strategy.
We will approach each discussion topic from several angles. It gives you the skills to argue for any topics from different perspectives that represent various beliefs and values. This gives you mental flexibility and you will be able to express a unique view that others are not programmed for. It is also very useful in case others have already said what you prepared to say.
You need to be able to pay attention to what others say and understand not only the content but also the underlying thinking, mind set (mental models and values), the structure of their arguments, the flaws and omissions of their approach.
You need to be able to build on or tear apart their arguments in a non-confrontational way that shows you understand what they are saying and you can build your message as an extension what other group member said.
We will practise the impromptu talk where you need to speak about a randomly chosen word or topic for 3 minutes. It is difficult for many candidates because they are not creative, not well prepared and they lack the skill of structural thinking. But once you learn some frameworks and understand what the real purpose of the impromptu talk is, you will be able to talk easily about anything.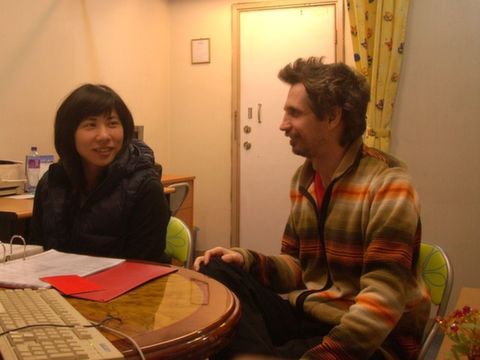 Preliminary, extended and final I.O. interview
Probably you are familiar with the entry requirements for the Immigration Officer job at the HK Immd.: you have to be able to pass a physical fitness test, the pre-employment medical check, the selection procedures, be able to speak fluent Cantonese and English, write effective essays, be familiar with the Basic Law and so on.
In the panel interview with senior Immigration Officers you need to introduce yourself and talk about why you want this job, what your work experience, educational background, career plan is, etc.
You should communicate with the interviewers confidently and in an effective manner so they can recognise your talent and see how you would fit in the culture of their organisation.
The core interview preparation can be finished in 5-10 lessons if your English, thinking skills, presentation skills and knowledge about the news in HK and possible topics are good. Otherwise you need months or years to reach the required level for the job or promotion.